Acqua di Rose Gel Cream
Regular price
Sale price
€65
Unit price
per
Officina Profumo-Farmaceutica di Santa Maria Novella introduces Acqua di Rose Gel Cream, a new fresh moisturizing gel cream, specially formulated with damascus rose distilled water for those who wish to glow with a healthy and balanced complexion.
Acqua di Rose Gel Cream absorbs quickly into the skin, leaving it feeling soft and smooth. With its sheer, delicate texture and refreshing formula enriched with niacinamide, this gel cream not only improves skin's natural hydration, but also helps to reduce the appearance of blemishes and provides a fresh, silky sensation.
Read more
Acqua di Rose Gel Cream
Regular price
Sale price
€65
Unit price
per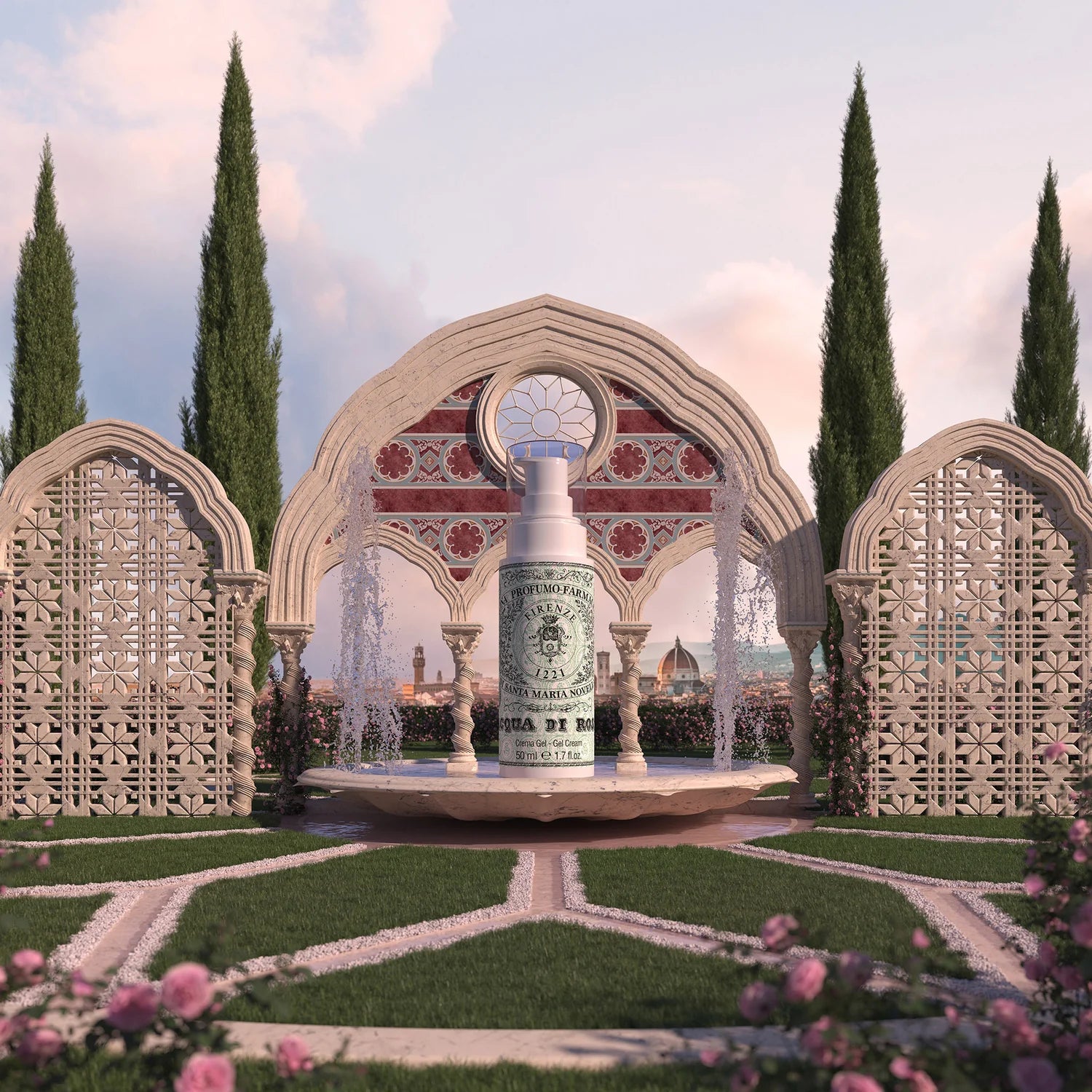 Routine

In the morning, in the evening, in the middle of the day: a gentle touch of fresh hydration for all skin types, evens out the complexion and helps prevent the appearance of imperfections.