Idralia Moisturizing Mask
Regular price
Sale price
65,00 €
Unit price
per
The Idralia Moisturizing Mask is part of the daily hydration routine created from the iconic Idralia Face Cream from Officina Profumo-Farmaceutica of Santa Maria Novella. A blend of tradition and innovation, the Idralia line consists of luxurious functional formulations that enhance the ingredients selected to be part of it.
Idralia is a complete moisturizing ritual that includes the Exfoliating Cream, Eye Contour, Serum, Face Cream and Mask: suitable for all skin types, ready to reveal their most radiant version.
Read more
Idralia Moisturizing Mask
Regular price
Sale price
65,00 €
Unit price
per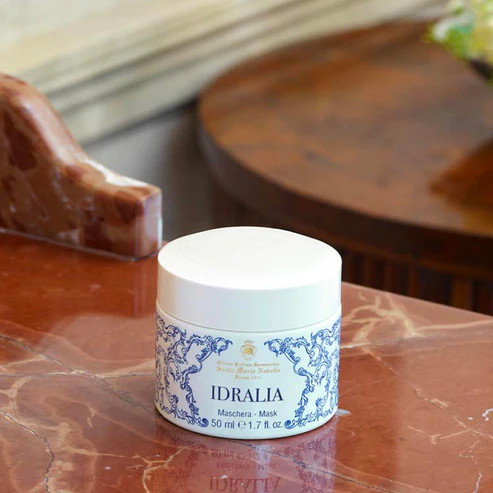 Routine

Apply a thin layer on the face and neck. Leave on for 10 minutes or overnight as an intensive treatment, then rinse gently.
Crema viso Idralia
Stupenda, idratante al massimo e con una prof un'azione piacevolissima. Da provare!!!