Fresia Fluid Body Cream
Regular price
Sale price
55,00 €
Unit price
per
Fresia: the enveloping freshness aroma of Officina Profumo-Farmaceutica di Santa Maria Novella. Our fluid cream is composed with a formula based on vegetable oils and butters, especially conceived to make the body skin pleasantly soft and perfumed.
Read more
Fresia Fluid Body Cream
Regular price
Sale price
55,00 €
Unit price
per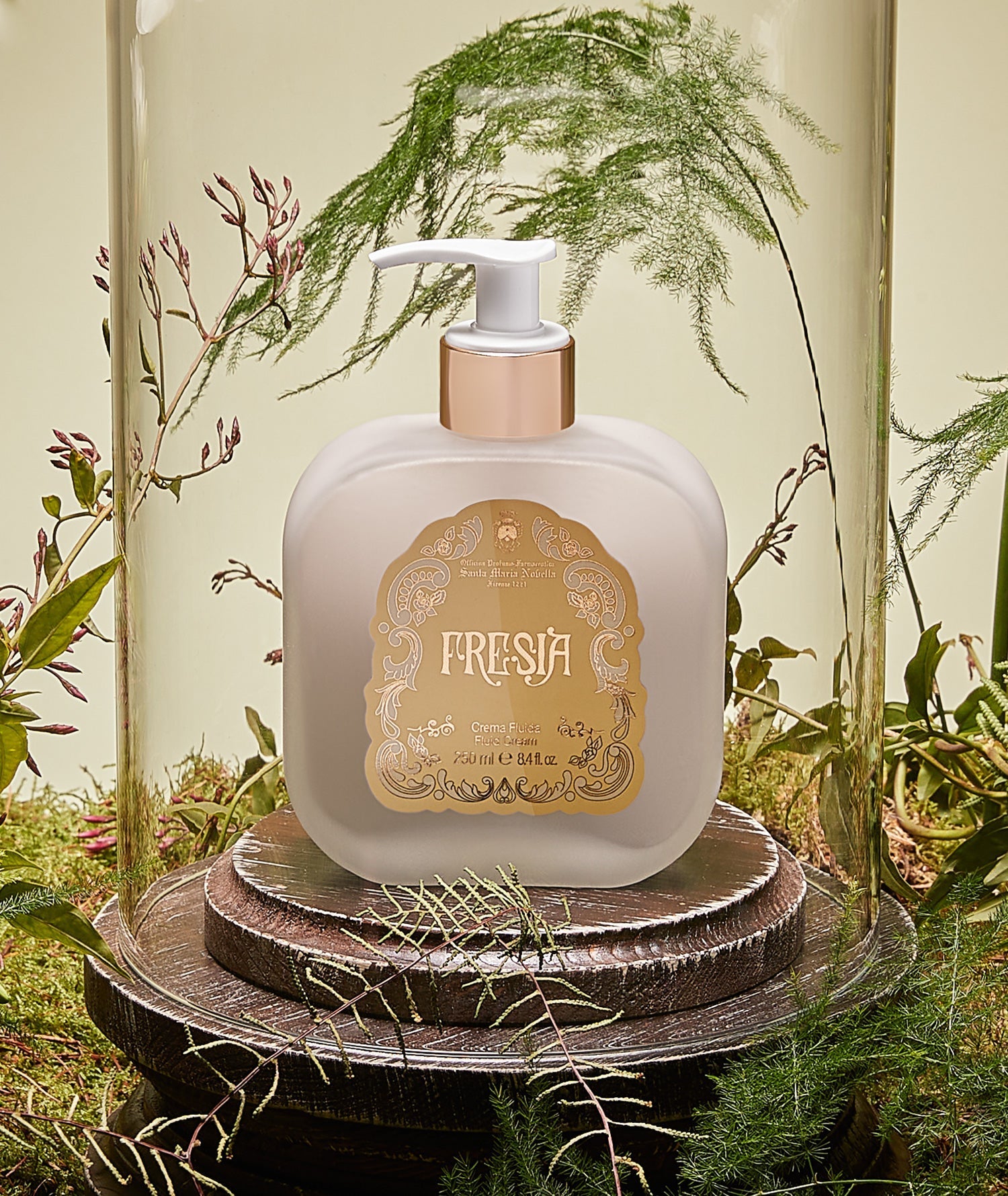 Routine

It can be applied both in the morning and in the evening on clean and dry skin: we recommend massaging with circular movements from bottom to top all over the body to maximise its effect and absorption.
Especially love the fragrance
Living in Arizona one is easily plagued with dry skin.
Fresia body cream is quite effective and has a light, lovely fragrance. Applying it after a shower helps retain moisture without ever being greasy.
I enjoy everything about it and wouldn't hesitate to recommend it.
Love it!
Tried to tap 5 stars and it would not allow!
FRESIA MOISTURIZER
Smells like a baby and makes your skin hydrated as well.
Beautiful lasting but mild scent.
This could be my new signature lotion--love it!
Fresh and comforting.
It's love at first smell! I LOVE everything about this body cream! It's beautifully packaged too! I find the scent comforting and fresh. Makes my hand feel so soft.